AC/HP Minimum Efficiency Standards Are Rising
---
The Department of Energy (DOE) periodically analyzes energy usage and shifts minimum efficiency requirements for HVAC equipment. That's great news for consumers' energy bills and for the planet! However, it will introduce some complexities for your business. We are providing this quick reference guide to help you understand the new minimums and updated testing standards that will affect the industry in 2023.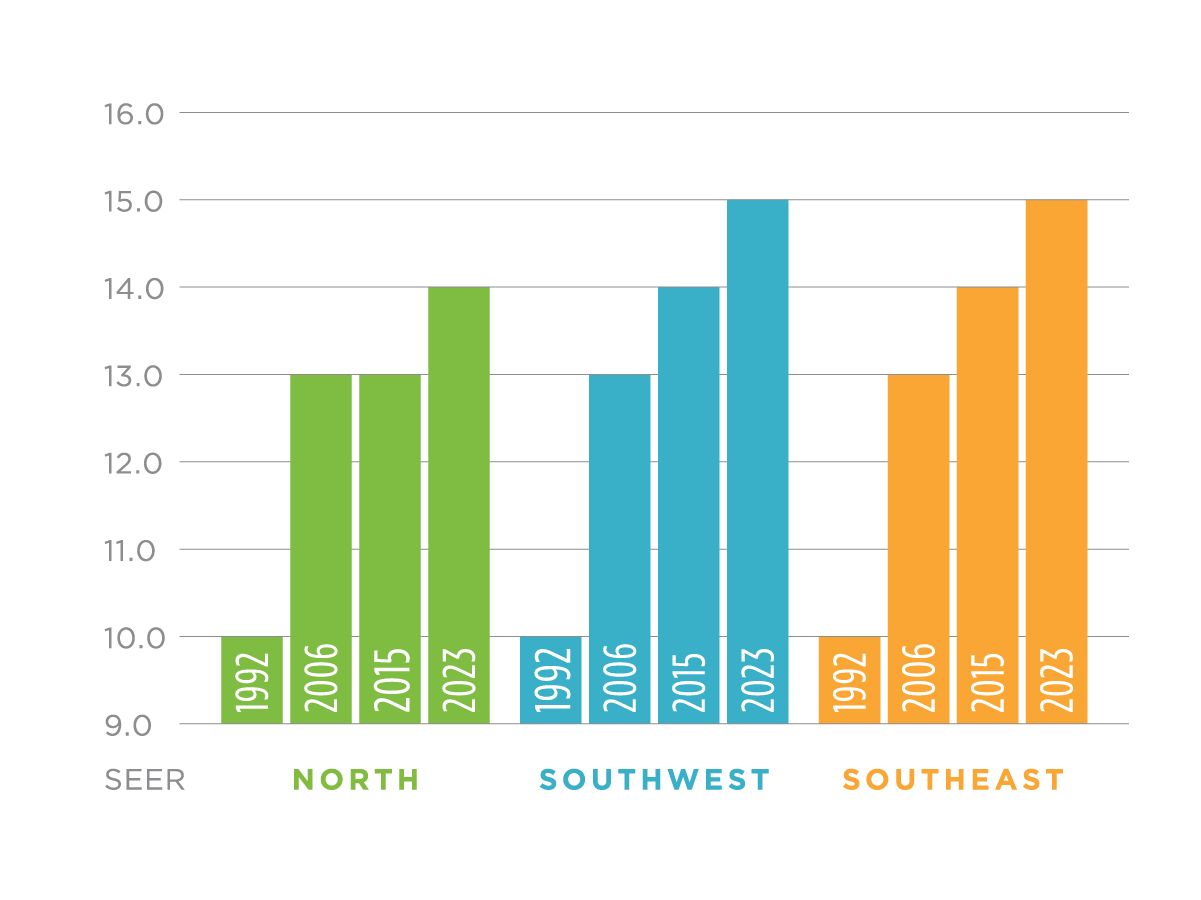 SEER2 VS SEER: WHAT'S THE DIFFERENCE?
Beginning in 2023, manufacturers will be required to comply with new, more stringent testing standards for efficiency ratings to more accurately simulate real world home installations. There will be new metrics and new naming for these updated ratings: SEER2, EER2 and HSPF2.
WHAT DOES THIS MEAN?
During the transition, SEER and SEER2, EER and EER2, and HSPF and HSPF2 ratings will be published for all product lines. Current AHRI system matches will be updated and relaunched in accordance with these new standards.

To learn more, click on the following documents: